Labs, Centers, and Facilities
Labs
britelab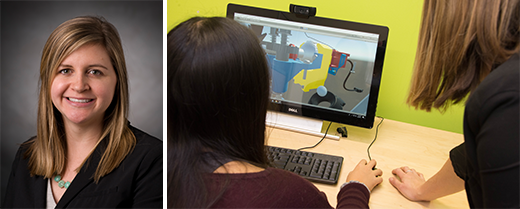 Director: Scarlett Miller, director of engineering design and associate professor of engineering design and industrial engineering
The Bridging Research in Innovation, Technology, and Engineering Lab (britelab) views design as both a process and a product. The lab explores ways to support the design process, particularly the early phases of design, with new technologies. Researchers also explore how to develop innovative consumer products using user-centered design techniques. Visit the britelab.
---
Made By Design Lab

Director: Nick Meisel, assistant professor of engineering design
The mission of the Made By Design Lab is to encourage informed and inspired engineering design by using additive manufacturing (AM) technologies, with the aim of expanding the unique design opportunities afforded by AM while also establishing the knowledge necessary to design in accordance with its unique manufacturing constraints. Visit the Made By Design Lab.
---
The Mechanism Collective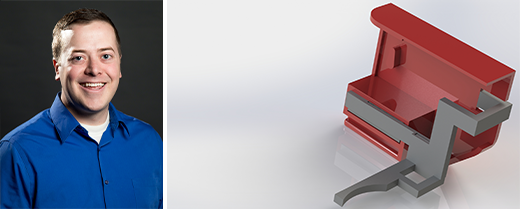 Director: Jared Butler, assistant professor of engineering design
The Penn State Mechanism Collective researches compliant mechanism design methods and tools that are innovative, impactful, and make people's lives better.
The collective focuses on developing the theories and tools that enable compliant mechanism design, including origami-based mechanisms, developable mechanisms, and other compliant and deployable devices. Visit The Mechanism Collective.
---
Open Design Lab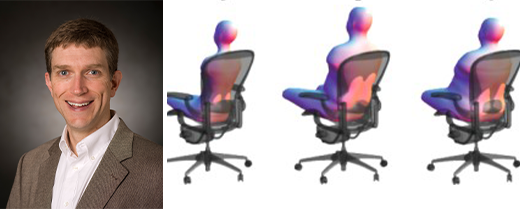 Director: Matt Parkinson, director of the Learning Factory and professor of engineering design and mechanical engineering
The Open Design Lab conducts research in the application of rigorous design methodologies to the design of artifacts and environments for people. The lab's design tools, in the form of calculators and guidelines, make it easier to identify, quantify, and apply relevant anthropometry of appropriate target user populations for design. Visit the Open Design Lab.
---
Systems Design Lab

Director: Sven Bilén, professor of engineering design, electrical engineering, and aerospace engineering
The Systems Design Laboratory focuses on the design and realization of systems and research into systems engineering processes. Research and realization domains include space systems, software-defined radio systems, and wireless sensor network systems. Visit the Systems Design Lab.
---
THRED Group
Director: Jessica Menold, 
Hartz Family Career Development Assistant Professor of Engineering Design and Mechanical Engineering
The THRED Group is an interdisciplinary group of researchers that explore people, products, and processes and the interactions between each of them. Visit the THRED Group.
---
Centers and Facilities
Center for Research in Design and Innovation
The Center for Research in Design and Innovation (CRDI) provides an organizational structure and resources to facilitate interdisciplinary research at Penn State. Visit CRDI.
Integrated Design Solutions
Integrated Design Solutions (IDS) is a network of Penn State resources that accelerates industry ideas from concept to market. IDS provides technical expertise for both product development and process improvement. IDS provides students with experiential learning opportunities that complement their academic education changing engineering students into world-class engineers. IDS provides technical scoping and project management to facilitate collaboration between industry and Penn State to ensure project success and ultimately create long-term partnerships.