Engineering Technology and Commonwealth Engineering
Electrical Engineering Technology
Electrical engineering technicians generally assist engineers who plan, design, construct, install, operate, test, and maintain electronic or electrical power systems and devices. In the electronics field, a technologist's job often involves the manufacture, installation, operation, design, and repair of a wide range of electronic products. 
Many electrical technologists work in and with electrical utility companies and heavy industries where they are involved in electrical power generation, power distribution, and machine control. Electrical technologists are often involved with the installation, operation, and maintenance of computer equipment and instrumentation. Many electrical technologists also work in technical sales. 
The Electrical Engineering Technology (2EET) degree program offers structured exposure to technical areas such as computer-aided drafting (AutoCAD), computer-aided design (PSPICE, MicroCAP), robotics, microprocessors, electrical machine control, and industrial electronics. 
The 2EET degree is offered at Penn State Erie, The Behrend College; Penn State Fayette; and Penn State York. 
The A.S. in Electrical Engineering Technology is Accredited by the Engineering Technology Accreditation Commission of ABET, https://www.abet.org, under the General Criteria and the Electrical and Electronics Engineering Technology Program Criteria.
Program Educational Objectives
To produce graduates who will:
Demonstrate broad knowledge of electrical/electronics engineering technology practices to support design, application, installation, manufacturing, operation, and maintenance as required by their employer
Apply basic mathematical and scientific principles for technical problem-solving in areas that may include circuit analysis and analog and digital electronics, microprocessors, programmable logic control, and electrical machines
Utilize computers and software in a technical environment
Demonstrate competence in written and oral communication
Work effectively as an individual and as a member of a multidisciplinary team
Show awareness of social concerns and ethical/professional responsibilities in the workplace
Matriculate into a bachelor's degree and/or continue their professional training and adapt to changes in the workplace, through additional formal or informal education
Student Outcomes
Students should possess:
An ability to apply the  knowledge, techniques, skills, and modern tools of the disciplines to electrical engineering technology activities
An ability to apply a knowledge of  mathematics, science, engineering, and technology to engineering technology problems that require limited application of principles but extensive practical knowledge,
An ability to conduct standard tests and measurements, and to conduct, analyze and interpret experiments
An ability to function effectively as a member of a technical team
An ability to identify, analyze and solve narrowly  defined engineering technology problems,
An ability to apply written, oral, and graphical communication in both technical and non-technical environments; and an ability to identify and use appropriate technical literature
An understanding  of the need for and an ability to engage in self-directed continued professional development,  including engineering standards
An understanding  of and a commitment to address professional and ethical responsibilities including a respect for diversity
A commitment to quality, timeliness, and continuous improvement
In addition, 2EET graduates must demonstrate knowledge and hands-on competence appropriate to the objectives of the program in:
The application of circuit analysis and design, computer programming, associated software, analog, and digital electronics, and microcomputers, and engineering standards to the building, testing, operation, and maintenance of electrical/electronic(s) systems
The application of natural sciences and mathematics at or above the level of algebra and trigonometry to the building, testing, operation, and maintenance of electrical/electronic systems
Enrollment in 2 EET Program

| Program | Campus | 2019-20 | 2020-21 | 2021-22 |
| --- | --- | --- | --- | --- |
| 2ETB* | Erie | 8 | 4 | 13 |
| 2EET | Fayette | 5 | 4 | 6 |
| 2EET | York | 3 | 7 | 8 |
| 2EET | Other | 2 | 0 | 0 |
Degrees Awarded in 2 EET Program

| Program | Campus | 2018-19 | 2019-20 | 2020-21 |
| --- | --- | --- | --- | --- |
| 2EET | Erie | 2 | - | - |
| 2ETB* | Erie | - | 3 | 2 |
| 2EET | Fayette | 8 | 2 | 3 |
| 2EET | York | 3 | 1 | 2 |
*2ETB is 2EET at Penn State Erie, The Behrend College effective spring 2019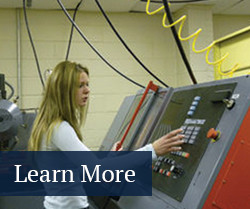 ---
Contact Information
Penn State Erie, The Behrend College
David Loker
Program Coordinator
drl3@psu.edu
814-898-6147
Penn State Fayette
Andy Gapinski
Program Coordinator
ajg2@psu.edu
724-430-4239

Penn State York
Amy Harmon-Krtanjek
Program Coordinator
arh23@psu.edu
717-718-6787