Engineering Technology and Commonwealth Engineering
Biomedical Engineering Technology
Biomedical engineering technicians are highly skilled, technically competent individuals who are responsible for functional and safety inspections, preventive maintenance, calibration, troubleshooting, equipment repair, and the training of hospital personnel in the safe and proper use of medical equipment.
Offered at Penn State New Kensington, the BET program is one of only two fully-equipped student Intensive Care Units (ICUs) in the country. 
Classroom and laboratory portions of the biomedical engineering technology (BET) focus on the service and repair of electronic patient monitoring systems, exposing the students to a broad spectrum of biomedical equipment through a 10-week practical internship in an approved healthcare facility. The curriculum includes courses in electricity and electronics, physiology, chemistry, math, computer applications, biomedical equipment, and a general education core. 
Before graduation, biomedical technology students will complete a 400-hour clinical internship at one of more than 50 approved healthcare facilities in Pennsylvania, Ohio, West Virginia, and Maryland. 
The first year of the BET program is identical to the Electrical Engineering Technology program and is available at all campuses offering that degree. The second-year is available only at the New Kensington campus. 
The A.S. in Biomedical Engineering Technology is accredited by the Engineering Technology Accreditation Commission of ABET, https://www.abet.org, under the General Criteria and the Bioengineering and Biomedical Engineering Technology Program Criteria.
Program Educational Objectives
The Biomedical Engineering Technology program is designed to provide a curriculum that prepares students to pursue a career in the evolving healthcare technology management (HTM) field and to develop in their profession. Due to their experience in our program, within few years of graduation, we expect our graduates to have the ability to:
Apply knowledge, standards, regulations, and quality improvement plans to install, perform acceptance testing and preventive maintenance (PMs) inspections, troubleshoot, and repair a wide variety of medical devices.
Work in the healthcare technology management (HTM) field.
Engage in continuous learning through CBET certification and/or other professional training programs and independent study.
Work both independently and collaboratively in multi-disciplinary teams, communicating effectively with relevant health care-related professionals.
Student Outcomes
Student outcomes describe what students are expected to know and be able to do by the time of graduation. The biomedical engineering technology program is designed to enable students to:
Apply knowledge, techniques, skills, and modern tools of mathematics, science, engineering, and technology to solve well-defined engineering problems appropriate to the discipline
Design solutions for well-defined technical problems and assist with the engineering design of systems, components, or processes appropriate to the discipline
Apply written, oral, and graphical communication in both technical and non-technical environments; and an ability to identify and use appropriate technical literature
Conduct standard tests, measurements, and experiments and analyze and interpret the results
Function effectively as a member of a technical team
Enrollment in 2 BET Program

| Campus | 2019-20 | 2020-21 | 2021-22 |
| --- | --- | --- | --- |
| New Kensington | 17 | 10 | 11 |
| Other | 0 | 1 | 0 |
Degrees Awarded in 2 BET Program

| Campus | 2018-19 | 2019-20 | 2020-21 |
| --- | --- | --- | --- |
| New Kensington | 10 | 8 | 11 |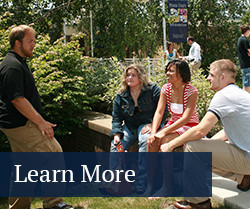 Contact information:
---